exterior door glass
Brownstone
beveling is the hallmark of this refined design
BROWNSTONE GLASS
Privacy Rating:
Stylish Brownstone can be elegantly integrated into the architectural styles of another era or matched with the simple, sleek lines of today. Beveling is the hallmark of this refined design. Offers a medium level of privacy.
Glass Details: Chinchilla Glass, Beveled Clear Glass, Niagara Glass
Caming: Patina
Designing your dream exterior doors has never been easier!
Bring your ideas to life in 6 easy steps.
FIND YOUR STYLE
6/8 HEIGHT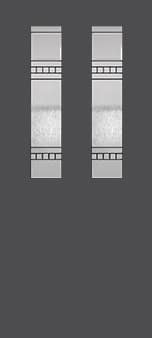 8/0 HEIGHT
SELECTION
We understand a door is much more than a door. Doors welcome your guests and provide backdrops to some of your most treasured family photos. Our vast selection allows you to create an entrance system to reflect your individual style.
Garage Door Frames
Add lasting protection with the strongest frame in the industry.
Get Inspired
Choose the right door for you. Explore our exterior photo gallery.
Windows
Quality materials and exceptional designs set our windows apart from the competition.